RADATT
An overall methodology for rapid estimation of damage from natural disasters and support for decision making on response and recovery measures.
PROJECT SUMMARY | CONCEPTUAL ARCHITECTURE | EXPECTED BENEFITS | DATA TRASMISSION SCHEME | CONTACT PERSON | PROJECT PARTICIPANTS | HEAD OF UNIT | ENVIRONMENT SECTOR COORDINATOR:
Project EN 1011
ENVIRONMENT sector
TELEMATICS APPLICATION Programme (1994-1998)
---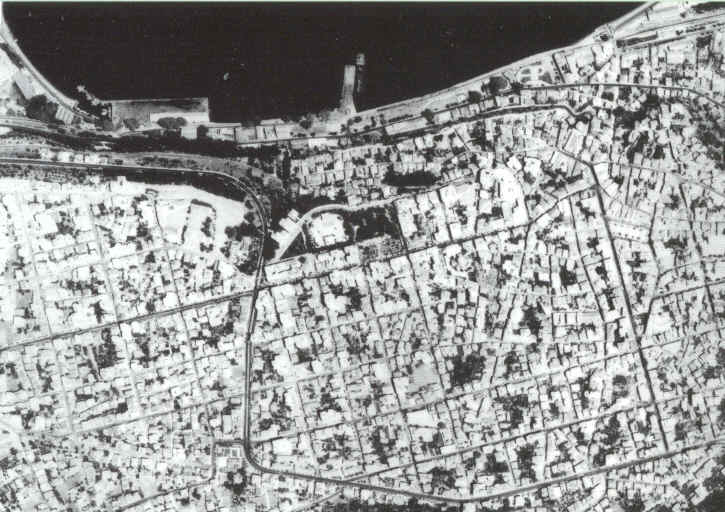 ---
The objective of the RADATT project is the design of an overall methodology for the rapid estimation of damage from natural disasters, and support for decisions on response and recovery when they occur.
It involves integrating several components within a single user interface environment comprising remote sensing and earth-science database information, GIS technology, analytical modeling and image processing techniques.
The integration of near real-time satellite imaging data with existing databases and natural hazard models can provide rapid and reliable estimates of damage. The produced results can be made immediately available via comunication networks such as the Internet. The effort is concentrated on analyzing user requirements and defining the functional specification for a software system architecture to achieve the above goals.
---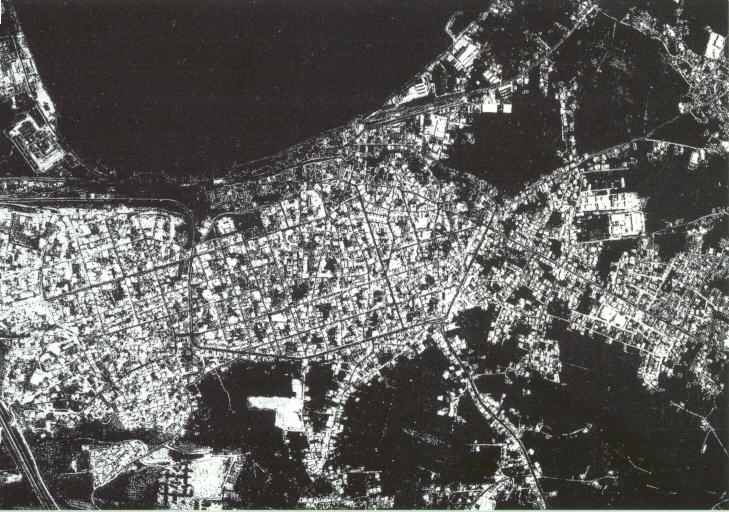 ---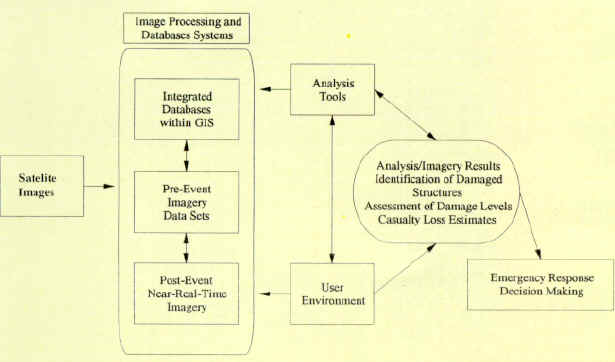 ---
· Rapid identification of the damage sources
· Optimal response to emergency
· Reduced reaction time from days to hours after a disaster
· More efficient organization of assistance and rehabilitation
· Increased reliability of damage and loss estimates
· Information from diverse data sources in common format standards across the EU
· System directly available for use in seismic hazard applications in Greece, Portugal and Italy
· Subsequently exportable to other European countries
---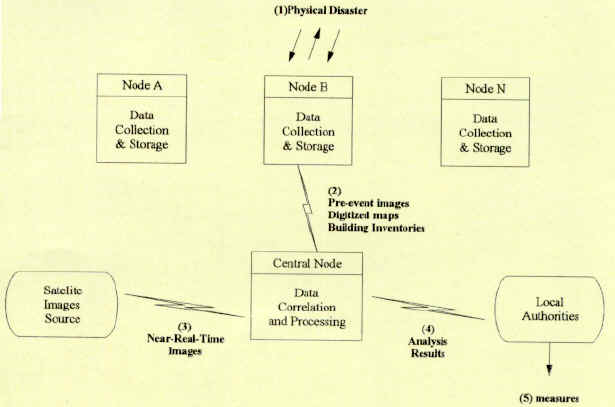 ---

CONTACT PERSON
Prof Fabio Casciati
Universitā degli Studi di Pavia
Tel: + 39 382 505458/0, Fax: + 39 382 528422
mail : fabio@dipmec.it
---
Computer Control Systems Engineering Research and Design S.A., GR
Informacao Sistemas e Desenvolvimento, Lda., PT
Instituto Superior Tecnico, University Lisboa, PT
National Technical University of Athens, GR
Sistemi Informatici Analisi Rischio Territoriale. e Ambientale s.r.l., IT
Universitā di Genova, IT
Universitā degli Studi di Pavia, IT
---
This project is supported by the European Commission, Directorate General XIII
under the TELEMATICS APPLICATION FOR TRANSPORT AND ENVIRONMENT Programme 1994-1998.
HEAD OF UNIT : Dr. Fotis Karamitsos
European Commission - DG XIII / C-6
200, Rue de la Loi, B-1049 Brussels
Tel:+32-2-296.635.91, Fax:+32-2-29.623.91
ENVIRONMENT SECTOR COORDINATOR:
Dr. Wolfgang Boch European Commission - DG XIII / C-6 200,
Rue de la Loi, B-1049 Brussels Tel:+32-2-296.635.13, Fax:+32-2-29.623.91